Welcome
*Due to Coronavirus all my sessions are currently offered online.
Finding a therapist and approach that will work for you can be a challenging process. I hope the information on this website helps you in that search. If you have any questions, or would like more information about my practice or other offerings, please contact me.
The Path to Deeper Healing...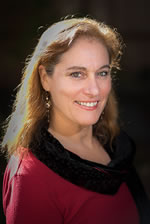 LCSW License # 4073
If you are seeking therapy due to medical, personal or interpersonal reasons, you are welcome in my clinic.
In my practice, I...
provide a safe, welcoming space
listen, not just to the spoken word, but also to the body and non-verbal expressions
am respectful and employ a non-judgemental approach
Through Mindfulness-Based Therapy, you learn to...
transform reactivity with mindfulness and calm
shift from having your mental health defined by the content of your thoughts to having it defined by your relationship to that content
develop compassion and acceptance for self and others
Read more about my approach and Mindfulness-Based Therapy.