My Approach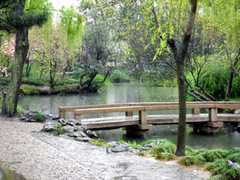 People come to me because they want to be heard. I provide a safe, welcoming space where I listen with respect and a non-judgmental approach.
Mindfulness-Based Therapy
I offer Mindfulness-Based Therapy in which we visit the past and look into the future, but mainly learn to be in the present. In this process we invite you to shift from identifying with thoughts and emotions to connecting with your inner truth, strength and center. You learn to move beyond language to change fundamental psychological processes.
More information on Mindfulness-Based Therapy can be found here.
Dance/Movement Therapy
Dance/Movement Therapy is the psychotherapeutic use of movement to promote emotional, cognitive, physical, and social integration of individuals. For those interested to include movement in their therapy I apply this approach as well. I focus on movement behavior as it emerges in the therapeutic relationship and guide clients to access their inner wisdom through body sensation and movement expression.